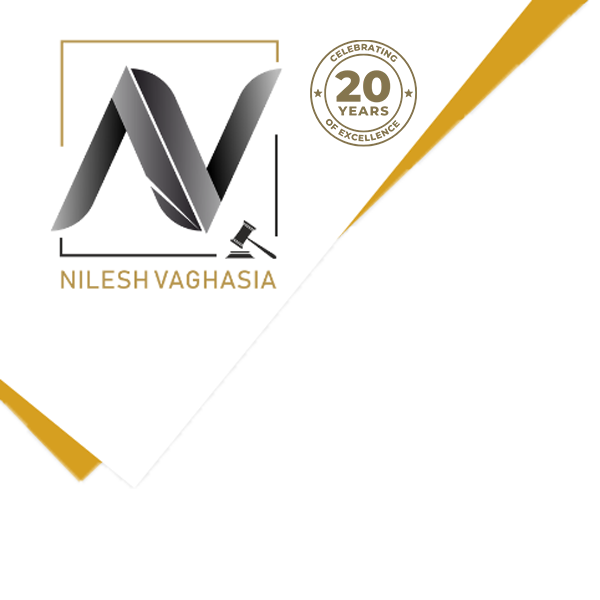 Have Any Questions?
How shall I approach you?
Please take an appointment before visiting. You can book an appointment and then visit our office it is more convenient for you and us.
How shall I get appointment from you?
You may visit our Contact Us page where you can book an Appointment or reach us through phone.
Will you provide Online advice?
Yes, it depends on your situation, for online advice you can fill our appointment form and send us, one of our senior lawyers may inform you.
Is there any charge for online advice?
Sometimes, not always. It is depending on the nature of the case. Our lawyer will inform you regarding fees if it is.
How can I get help or more information?
You can visit our website nileshvaghasia.in and contact us if need more information you can directly call & message us, our lawyer may reply to you.
Do you have separate team for different practices?
Yes, we have a separate team who are expert in their areas, for more information you can contact our team. Or visit our team page on website
Are you open in weekends?
Yes, if you are stuck in any legal issue, just book an appointment with our professional legal expert advocate.
Which is the right time to call you?
Between 2:00 Pm to 4:00 pm. "During this pandemic situation"
Can Nilesh Vaghasia help me during covid-19?
Yes, of course, we always ready for your help, we follow covid guidelines, and with safety, we will help you.