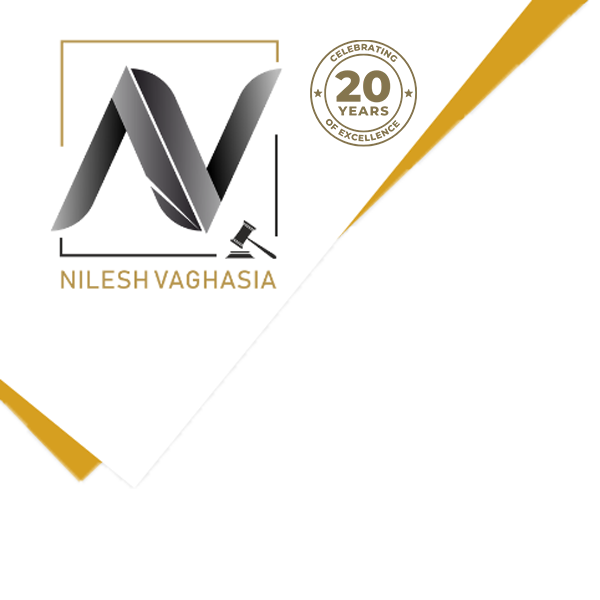 Why you

Choose

us?

At Nilesh Vaghasia & Team, we recognize that your future may hinge on the outcome of your criminal law case. That's why we go above and beyond to provide you with the legal representation you need and deserve. When you choose us, you're selecting a team that is dedicated to protecting your rights, pursuing justice, and helping you navigate the complexities of the legal system.
Two Decades of Legal Experience
Nilesh Vaghasia, our seasoned leader, boasts over 21+ years of experience in handling a myriad of high-profile Criminal Law cases. His wealth of knowledge and expertise forms the cornerstone of our firm's success.
A Dynamic Team
We have assembled a team of young, enthusiastic, and highly skilled legal professionals. Our team's vigor is complemented by their deep-seated motivation to excel, ensuring your case benefits from a fresh and dynamic approach
Personalized Approach
We recognize that no two cases are alike. At Nilesh Vaghasia & Team, we take a personalized approach to legal representation. We listen to your unique circumstances, develop a tailored strategy, and provide you with the attention and support you deserve throughout the legal process.
Client-Centric Focus
Our clients are at the heart of everything we do. We prioritize clear communication, keeping you informed and involved at every stage of your case. Your peace of mind and satisfaction are our ultimate goals.
Ethical Standards
Upholding the highest ethical standards is non-negotiable for us. You can trust us to handle your case with integrity, professionalism, and a commitment to justice
Stratigically
S

olving

P

roblem

Our Main Focus Lives on The Highest References Documents of Past Judgments. With The Reference of These Documents, We Study Each and Every Case of Our Clients And Give The Best Representation In The Court.
Cost
E

ffective

S

ervices

We Will Never Encourage You to for Unwarranted Cost Like (Time, Finance and Stress). We Will Be reliable and Realistic with You So That Your Expectations Are Reasonable and There Are No Surprises.
Treat
C

lients

W

ith

R

espect

We Will Treat You and Your Concerns with Respect and Provide the Best and Most Effective Service as We Can.
Clear-Cut
T

alk

W

ith

C

lients

We Will Make Sure Our Team Is Giving You Our Honest Assessment of Your Situation and Will Not Create Any False Hopes.
Our Practice Areas
Criminal Law
We offer prosecution and defense services to our clients in all criminal cases right from the registration of the case to its final disposing off including all the following services:
Criminal Trial before magistrate or court of session.
Legal Help in making registration of FIR or Criminal Complaint.
Quashing of Fir or criminal cases
Offence related to property, viz. theft, robbery, extortion, cheating, breach of trust, misappropriation of properties etc
Offence related to weights and measure, public health, safety, decency and morals.
Why we are unique:
Mr. Nilesh and his team have assisted numerous clients in completing paperwork, obtaining necessary approvals, orders, judgments, filings, and more. Mr. Vaghasia's primary focus is on client satisfaction and achieving favorable verdicts on their behalf. Here are some distinctive features that set us apart:
Innovative and Sound Advice
Expertise in Various Practice Areas
Comprehensive Range of Services
Technologically Proficient Team
Diligent and Hardworking Professionals
Diverse Team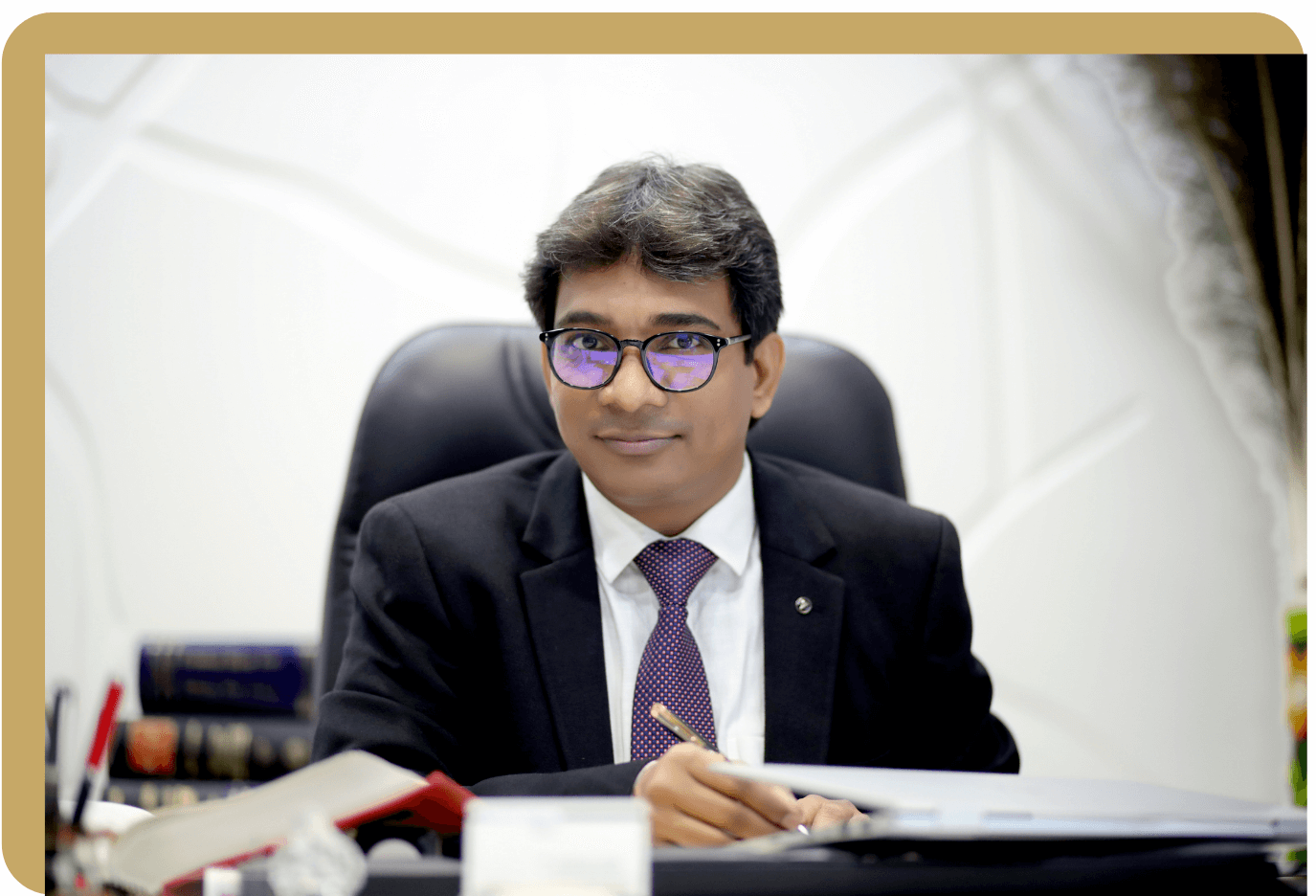 2002
Nilesh M. Vaghasia began his career in Surat, Gujarat, in 2002, working under the mentorship of the distinguished advocate H.L. Lalwala.
2005
During their juniorship under Adv. H.L. Lalwala, Nilesh Vaghasia and his four friends, Jayanti S. Madhani, Naresh B. Bhalala, Manish D. Virani, and Alpesh Kotadiya, established their rental office and began their advocacy work.
2007
This year, Nilesh Vaghasia established his office in Surat, Gujarat, in partnership with Adv. Samirbhai J. Boghara. It marks a glorious beginning after five years of hard work.
2016
This year, Nilesh Vaghasiya inaugurated his new, spacious, and modern office in Surat, Gujarat, alongside his talented team members. This marks an extraordinary milestone for his team, and they currently work together in a friendly and collaborative atmosphere.
Meet Our Team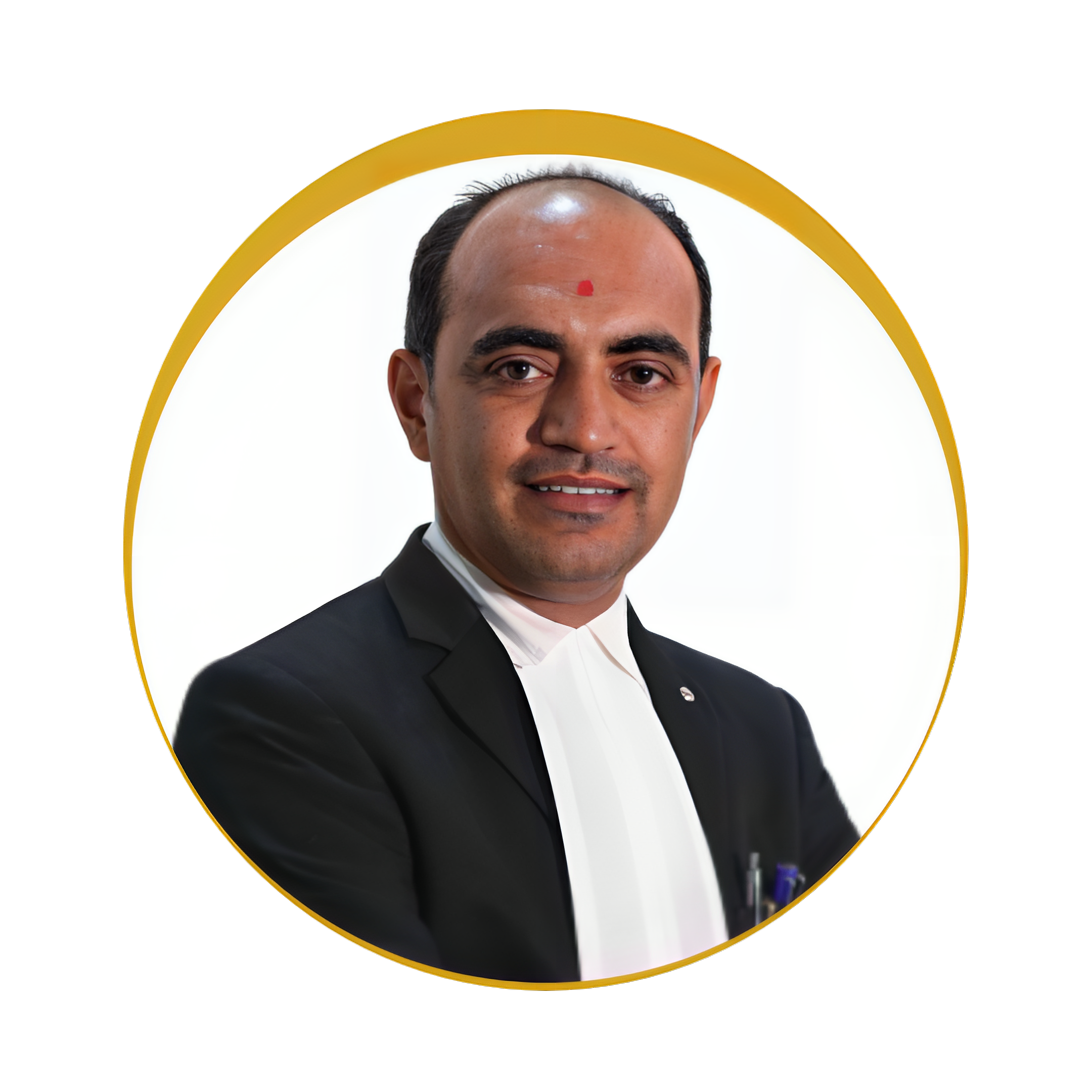 Mehul Vora
Advocate
Mr. Mehul Vora earned his bachelor's degree in Law from Veer Narmad South Gujarat University, driven by a deep passion for the field of law that has fueled his academic journey. After completing his studies, Mehul Vora embarked on a dedicated career in the legal profession, specializing primarily in litigation.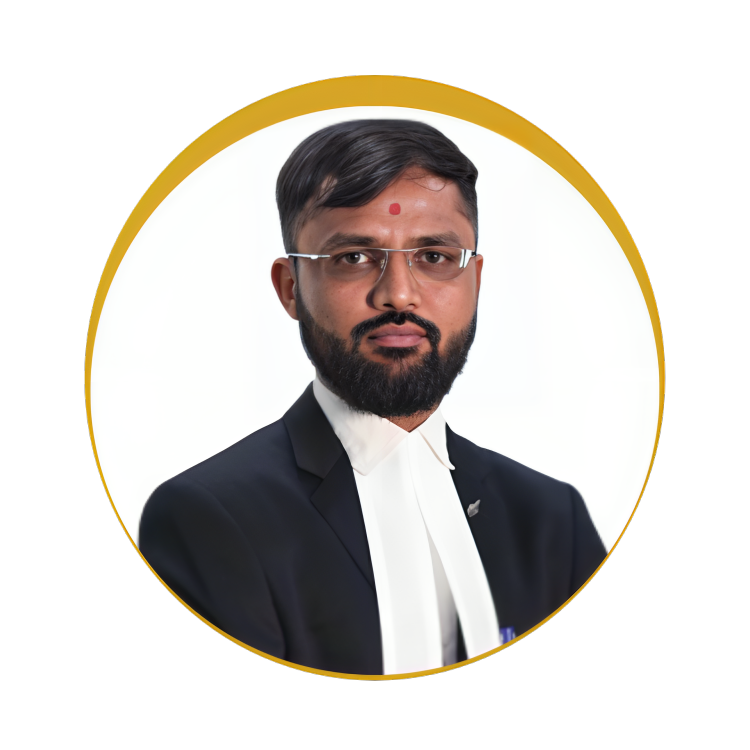 Shailesh Vaghasiya
Advocate
Shailesh Vaghasiya is a dedicated Advocate who has been specializing in Criminal Law since 2014. He holds a Bachelor's degree in Law from Veer Narmad South Gujarat University, and his unwavering passion for the legal field has been a driving force throughout his academic and professional journey.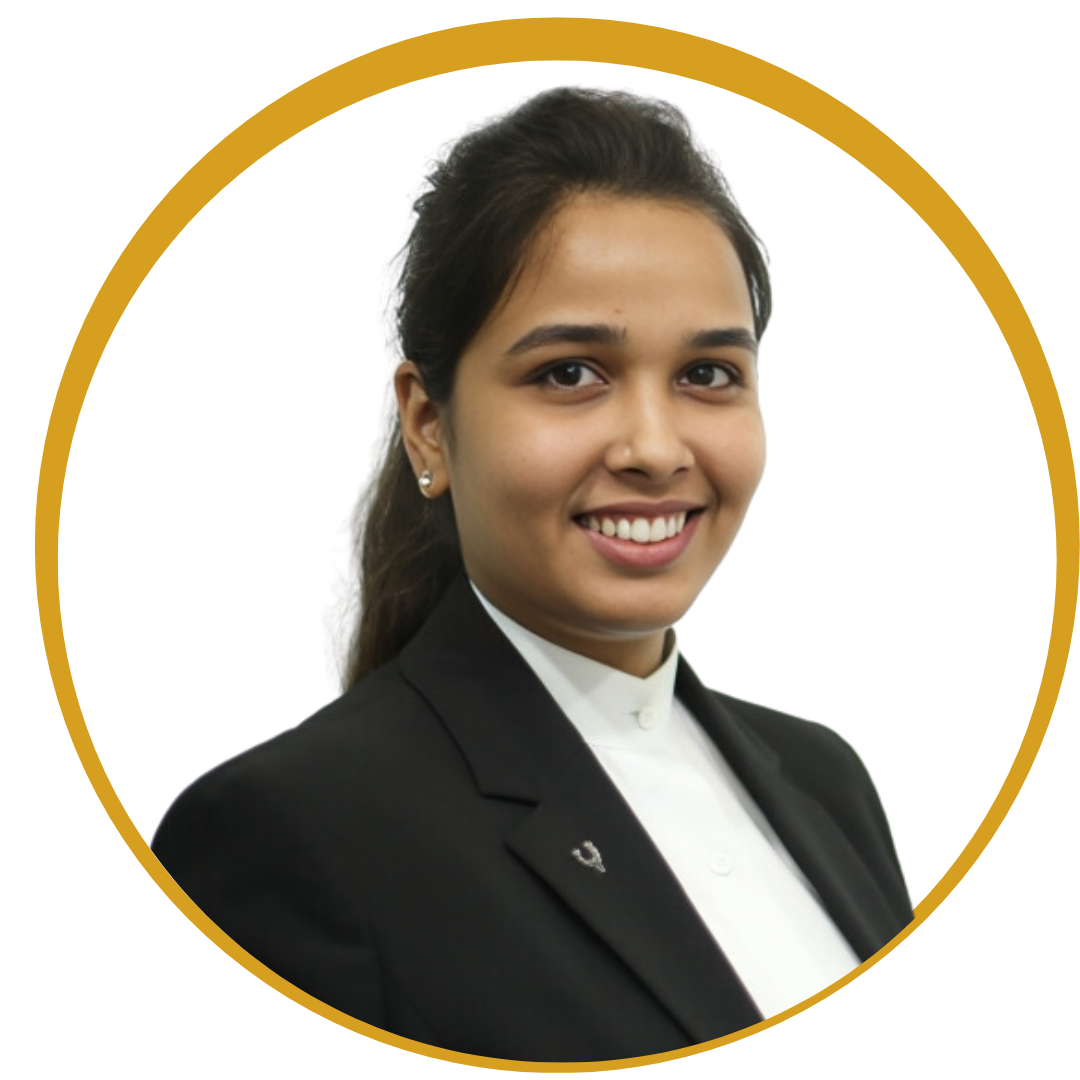 Anjali Gurjar
Advocate
Anjali holds a Law Degree from Veer Narmad South Gujarat University, which she completed in 2017. She is currently pursuing her PhD. Anjali is renowned for her versatility as a lawyer in our team, practicing in both Criminal and Family Laws.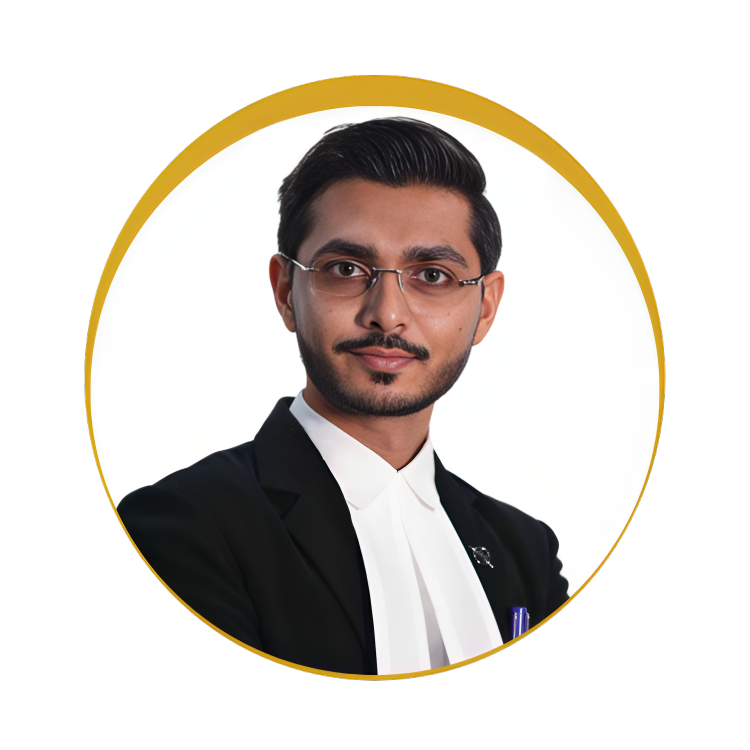 Janak Bhadiyadra
Advocate
Mr. Janak joined our esteemed team In March 2019, bringing with him a wealth of knowledge and a commitment to excellence. He holds an LLB degree from BKNMU, Junagadh, showcasing his dedication to the field of law. Additionally, he has earned a Bachelor of Commerce degree with a specialization in Taxation from VNSGU, Surat.
Know More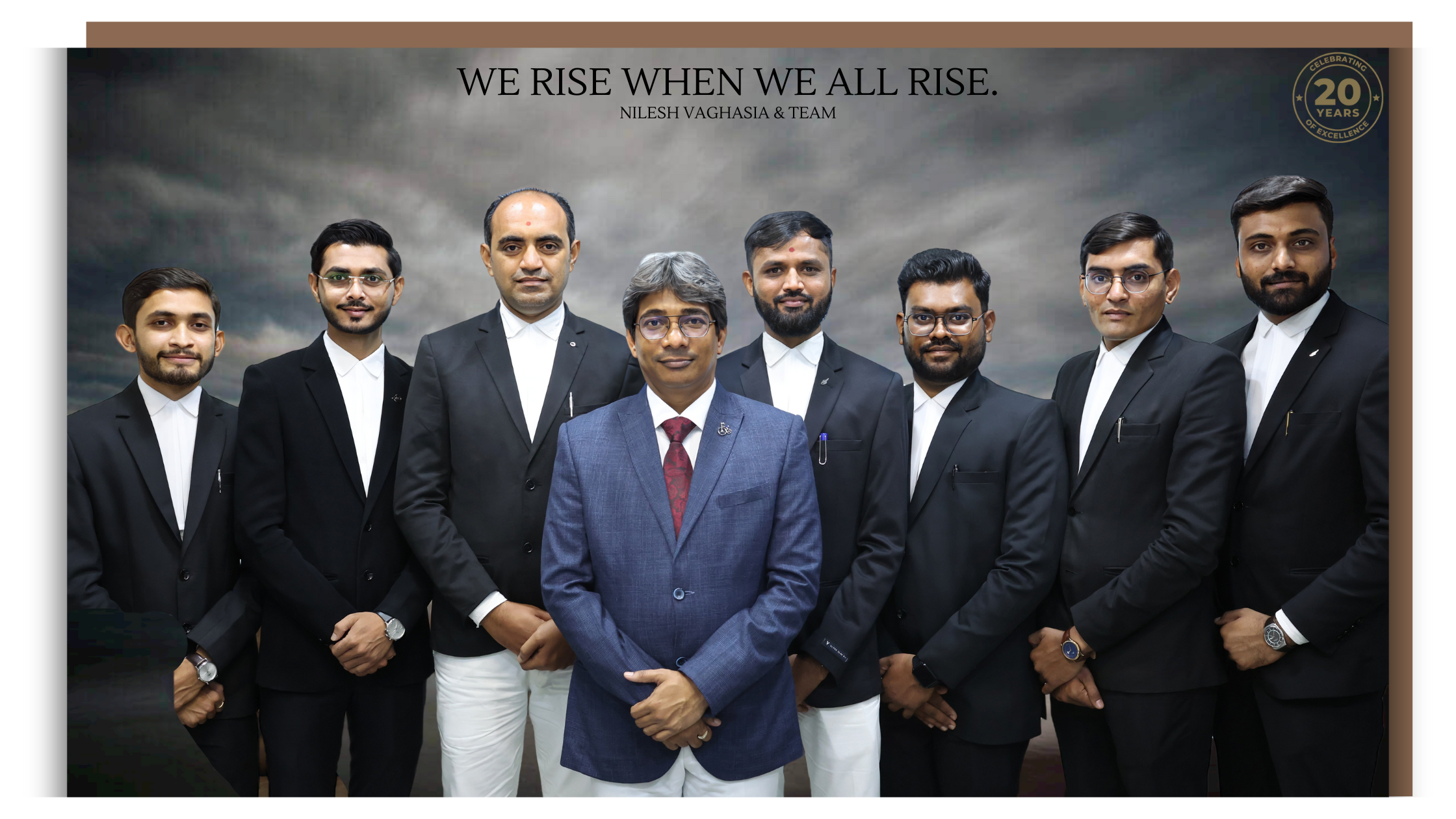 Disclaimer
As per the rules of the Bar Council of India, we are not permitted to solicit work and advertise. The user acknowledges the following:
> There has been no advertisement, personal communication, solicitation, invitation or inducement of any sort whatsoever from us or any of our members to solicit any work through this website.
> The user wishes to gain more information about us for his/her own information and use
> The information about us is provided to the user only on his/her specific request and any information obtained or materials downloaded from this website is completely at the user's volition and any transmission, receipt or use of this site would not create any lawyer-client relationship. The information provided under this website is solely available at your request for information purpose only and should not be interpreted as soliciting or advertisement. We are not liable for any consequence of any action taken by the user relying on material/information provided under this website. In cases where the user has any legal issues, he/she in all cases must seek independent legal advice, as the material contained in this document does not constitute/substitute professional advice that may be required before acting on any matter. Neither this website nor the web pages and the information contained herein constitute a contract, or will form the basis of a contract. While, every care has been taken in preparing the content of this website and web pages to ensure accuracy at the time of publication and creation, however Nilesh vaghasia assumes no responsibility for any errors, which despite all precautions may be found herein. All disputes, if any, are subject to the exclusive jurisdiction of courts at Surat, Gujarat only. Privacy policy Terms & Conditions
I Agree